Inside the product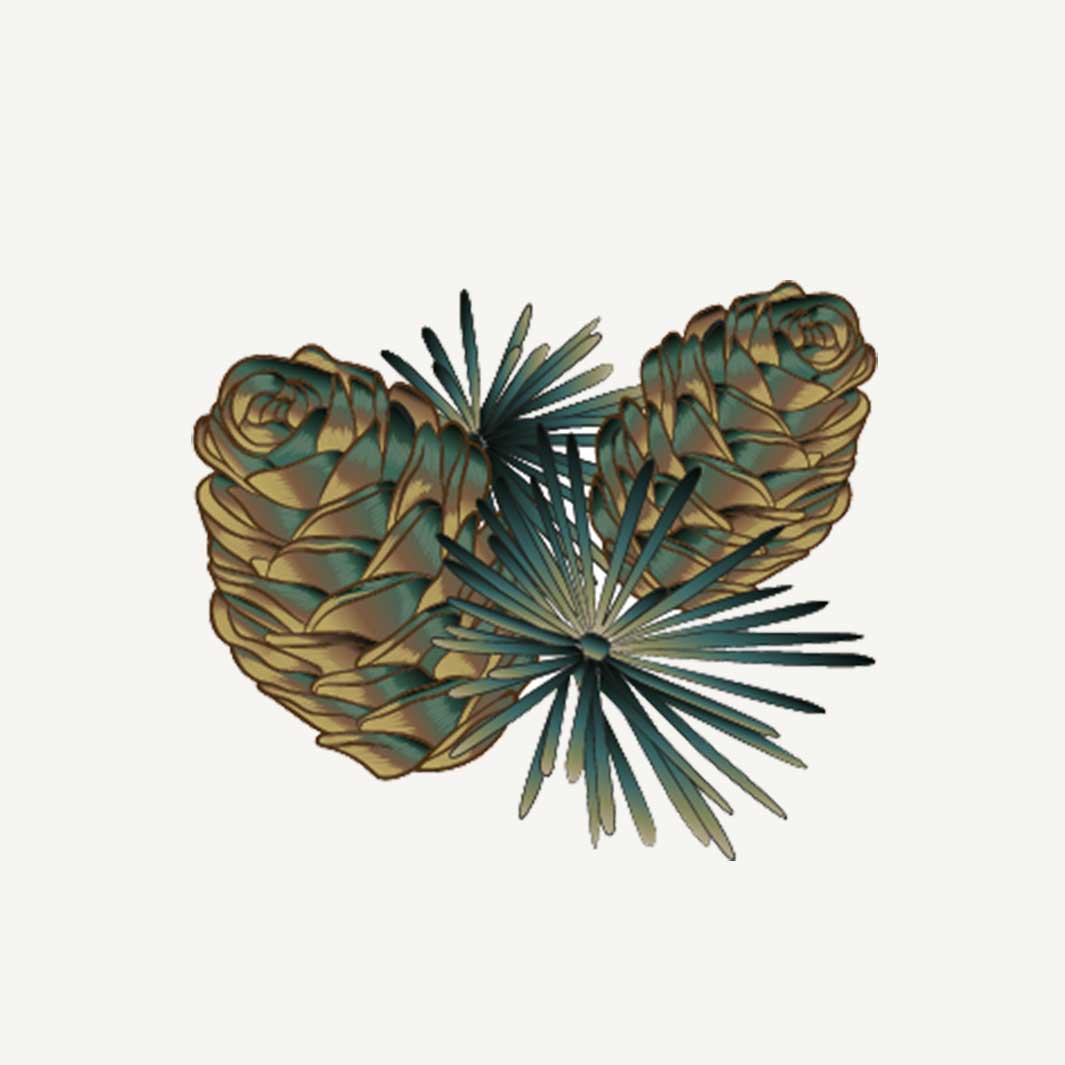 Cedar Wood
A majestic fragrance that exudes coniferous, leathery notes, transporting you in the heart of a lush, wild forest.
Head notes: delicate white blossoms.
Heart notes: bold cedar wood married with warmer vetiver essences.
Base notes: captivating, animal-like leather combined with oak moss against a woodsy, amber backdrop.
Manufacturing
To offer ever more natural products that respect consumers and the environment, our fragrance diffusers, room sprays, and universal refills are formulated with plant alcohol from beetroot, wheat, and sugar cane.
With 90% natural ingredients, our room sprays will provide warm olfactive moments for nearly four months.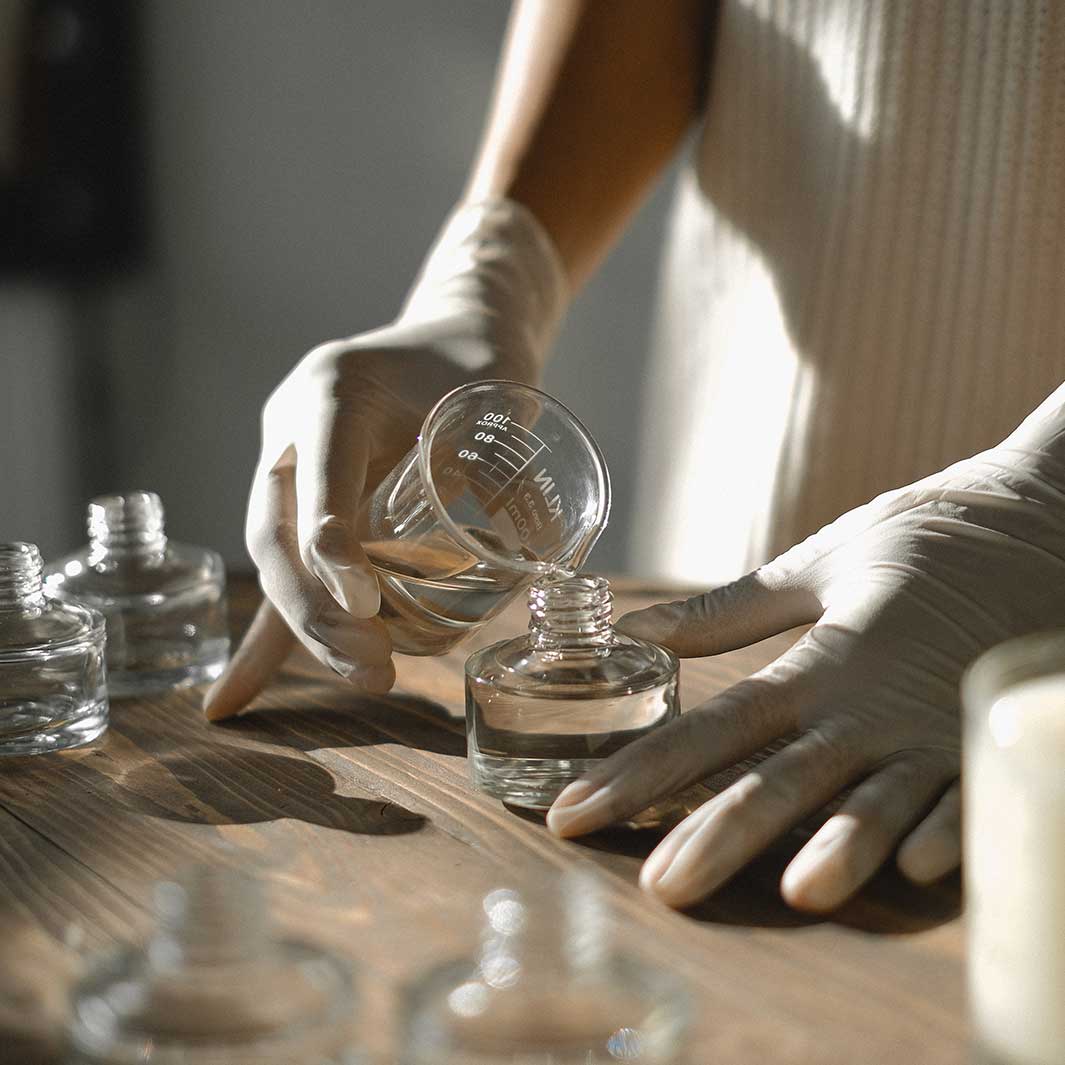 Breathe new life into your home with the coniferous, leathery notes of this home fragrance, which will infuse each environment with a warm, comforting atmosphere.
Escape to the woods with this majestic, spicy fragrance, which will immerse you in the heart of an untouched forest.
A NEW ART OF LIVING
It's about focusing on the present moment with a warm and serene mood.
This warm atmosphere can also be adapted to the home.
Creating a restful environment: with a comfy sofa, the sound of a crackling fire in the background, and a warm beverage. This area should help you centre.
Bring nature inside with wicker armchairs, tall indoor plants, branches in vases. A peaceful reminder of nature.
Select soft textures, such as wool throws, faux fur cushions, or velvet chairs.
Perfume your home: as a final touch, spray your rooms with the scent of cedar to be transported into the Luberon's cedar forest.

INGREDIENTS THAT RESPECT THE ENVIRONMENT
Panier des Sens always puts the environment at the centre of designing its products and has done so for 20 years. All the scents in our new line of home fragrances and diffusers are made from plant alcohol.
The alcohol is made from beetroot, wheat, and sugar cane.
Additionally, our home fragrances and diffusers can be refilled and recycled. To further reduce our waste, our home fragrances and diffusers use the same refills: one product for several uses!
With 90% natural ingredients, our room sprays respect consumers and the environment.
OUR HOME FRAGRANCE COLLECTION
A symbol of a sensual art of living, the collection epitomises three major olfactory families: Floral, Fruity, and Woody. These fragrances are developed in Grasse by our master perfumers, whose perfume expertise has been recognised by UNESCO's Heritage List.
A collection for perfuming your home with scented candles and home fragrances for infinite scent!
Just pick your favourite fragrance and fill your home with perfume.
This room spray highlights PANIER DES SENS 's commitment to sustainable development:
MADE IN FRANCE A true concentrate of Provence, these room sprays are imagined, conceived, manufactured and packaged locally, always supporting short circuits for more traceability.
FRAGRANCES FROM GRASSE All our fragrances are created by master perfumers in Grass, birthplace of the world's Fine Perfumery, where their perfume-related know-how has been listed as Intangible Cultural Heritage of Humanity by UNESCO. They are imagined focusing on exceptional natural raw materials and are exclusive to the brand.
VEGAN FRIENDLY Our formulas are completely free of ingredients of animal origin, with no testing involved.
ECO DESIGN This minimal packaging is recyclable. Our goal is to reduce our waste products, to reuse, and to recycle for a more sustainable future.
Our room sprays are designed to be sprayed into the air and diffused in the room. One or two sprays are enough to perfume a whole room. For a stronger fragrance, repeat the operation. To refill your room spray, unscrew the pump from the bottle and, using a funnel, carefully fill the bottle with your universal refill.
PRECAUTIONARY ADVICE
IF IN EYES: carefully rinse with water for several minutes. Remove contact lenses if they are worn and can be easily removed. Continue rinsing.
IF ON SKIN (or hair): Immediately remove all contaminated clothing. Rinse skin with water [or shower]. If eye irritation or a rash occurs: seek medical advice/attention.
If eye irritation persists: seek medical advice/attention. Keep away from heat, sparks, open flames, and hot surfaces.
No smoking. Dispose of contents/container in an appropriate location. If medical advice is needed, have product container or label at hand. Keep out of the reach of children Read label before use.
DANGER. UFI : 3DH7-1FHC-G20E-HNDJ Contient : CEDROL METHYL ETHER, ISO E SUPER, ACETYL CEDRENE.