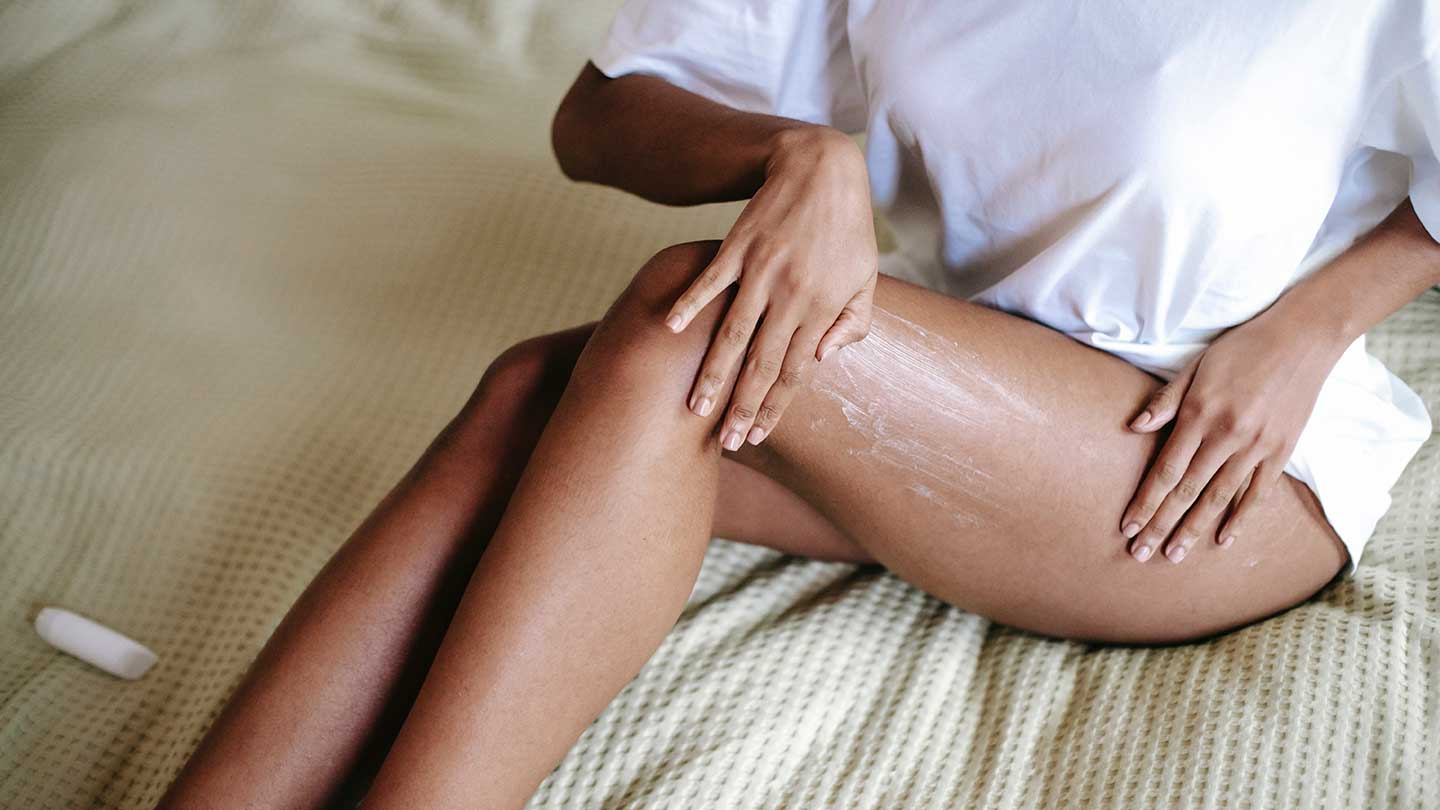 119 products
The skin needs daily care to be cleaned, moisturized and protected. These repeated hygiene gestures can sensitize the skin and make it more fragile.
To take care of your skin, you need to understand its role and its needs.
Our skin is made up of several layers, the most superficial of which is the epidermis, in direct contact with the outside world. Its role is to protect the body. To properly fulfill its mission, it is important to nourish the skin to complete its protective action.
But how to properly moisturize the skin?
It is according to the thickness of the epidermis, which varies according to the zone of the body, that you will be able to adapt your need for hydration. The face and neck are among the areas most exposed to external aggression. The skin is thin, more sensitive and must be protected. The skin on our hands and feet, which are used many times during the day, needs to be deeply moisturized. Finally, the skin on our legs and arms is often subject to skin dryness.
Among our products, we offer different care products to clean, moisturize and perfume the skin.
But are these products suitable for your skin? Sensitive skin, mature skin, dry skin, combination skin... Whatever your skin type, Panier des sens is committed to taking care of yours with natural ingredients and ever cleaner formulas.
Des soins pour le corps naturels, vers une beauté préservée
To feel good about your body, nothing is better than getting closer to nature.
For over 20 years, we have been committed to offering our customers the best cosmetic products.
Panier des Sens is committed to designing clean formulas, with ingredients from our beautiful homeland: Provence. Our body care products contain up to 100% natural ingredients and respect a strict formulation charter. The fragrances of our body care products are elaborated thanks to the unique know-how of the master soap makers and perfumers of Grasse, who create unique products with respect to nature.
True concentrates of Provence, discover our various care through these fragrances of the south of France: Almond, Honey, Grape, Geranium, Orange Blossom, Jasmine, Rose, Olive, Lavender, Provence, Verbena, Sea Fennel...
HYDRATE YOUR BODY NATURALLY WITH NOURISHING CARE :
Often, we think of moisturizing our skin when we feel a sensation of dryness. To avoid this feeling of discomfort, we must take care of our skin on a daily basis. Daily moisturizing helps protect your skin from all external aggressions: temperature changes, pollution...
Nourishing the skin of its body also makes it possible to prevent the ageing of the skin. Panier des Sens offers a whole range of care products to moisturize the skin of the body:
Ultra-rich body creams: with almond and honey, to nourish your skin in depth. Ultra comforting, your skin will be softer, suppler and more comfortable. A dry grape oil, to smooth the skin's texture and leave a shiny veil. Scented body lotions with a fluid and light texture, rich in olive oil and shea butter. They leave your skin delicately scented. A grape firming cream to help reduce the appearance of orange peel skin. Your skin is more supple, firm and elastic. Hand creams with natural formulas to nourish the skin while leaving a veil of softness.
THE SAVON DE MARSEILLE LIQUID SOAP, AN ECO-DESIGNED HAND WASH:
Made in the purest tradition of Marseille, our liquid soaps are cooked in a cauldron to release the best of its ingredients. Thanks to its vegetable composition, this soap foams very well and allows to clean the skin of your hands in depth while preserving the natural balance of the skin.
It is in a responsible approach that Panier de Sens conceives 3 bottles of liquid soap in glass with their refills in several fragrances: Lavender, Provence and Rose. Economical and ecological, these eco-refills allow to limit by more than 36% the CO2 and greenhouse gas emissions and contain 65% less plastic.
Liquid Marseille soap is available in most of our collections:
The Absolutes: let yourself be tempted by the sweet floral scents of Orange Blossom, Jasmine or Geranium Rosat liquid soaps.
Les Intemporels: a range of organic active ingredients from Provence, the Almond, Honey and Grape liquid soaps were reformulated in 2022 for greater naturalness.
Les Essentiels: best-selling fragrances, the Lavender, Provence, Verbena, Sea Fennel and Rose liquid soaps gently invite you to the science of aromatherapy.
PERFUMES OF GRASSE WITH THE SCENTS OF PROVENCE :


Unique creations of master perfumers in Grasse, our eaux de toilette honor the perfume absolutes and essential oils drawn from Provence. The perfume absolute is rare and expensive: it is the most precious essence of the vegetable matter. Among the fragrances selected by Panier des Sens in this collection, we find the Orange Blossom, the Precious Jasmine and the Rose Geranium. These flowers with greedy and floral notes leave on your skin a light perfumed veil. Our essential oils are chosen as much for their perfume as for their benefits. We find the eau de parfum with the soothing Lavender, the bewitching Rose, the energizing Provence, the invigorating Criste Marine or the relaxing Verbena.