Inside the product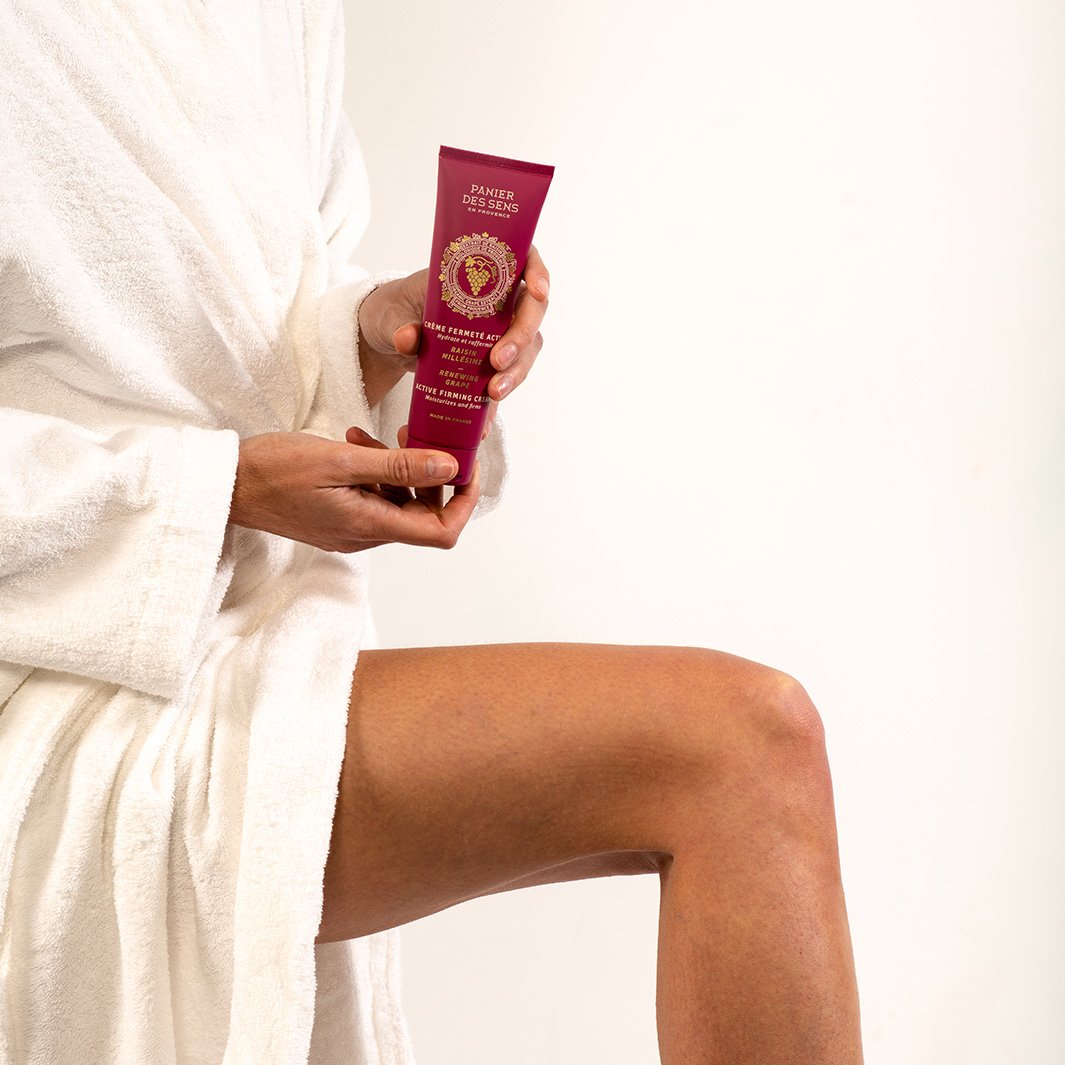 Active ingredient
BODYFIT™ ACTIVE INGREDIENT
Firming
This patented Glaucine-based active ingredient helps reduce the orange-peel effect and improves your skin's firmness. It triggers lipolysis, and inhibits the appearance of new adipocytes, by regulating the flow of calcium and water into the tissue.
Renewing Grape
GRAPE SEED OIL
Antioxidant
Grape seed oil is high in essential fatty acids and has emollient properties; it softens and nourishes your skin and ensures it remains moisturized. It's a renowned antioxidant that neutralizes free radicals to protect the skin barrier. By stimulating collagen and elastin production, grape seed oil ensures your skin stays supple and firm.
What's more, grape seeds boast mechanical exfoliating properties that keep your skin smooth.
RED VINE LEAF
Draining
Red vine leaf, rich in tannins, anthocyanins, flavonoids and vitamin C, is renowned for its venotonic properties. It helps stimulate circulation and relieve the feeling of heavy legs.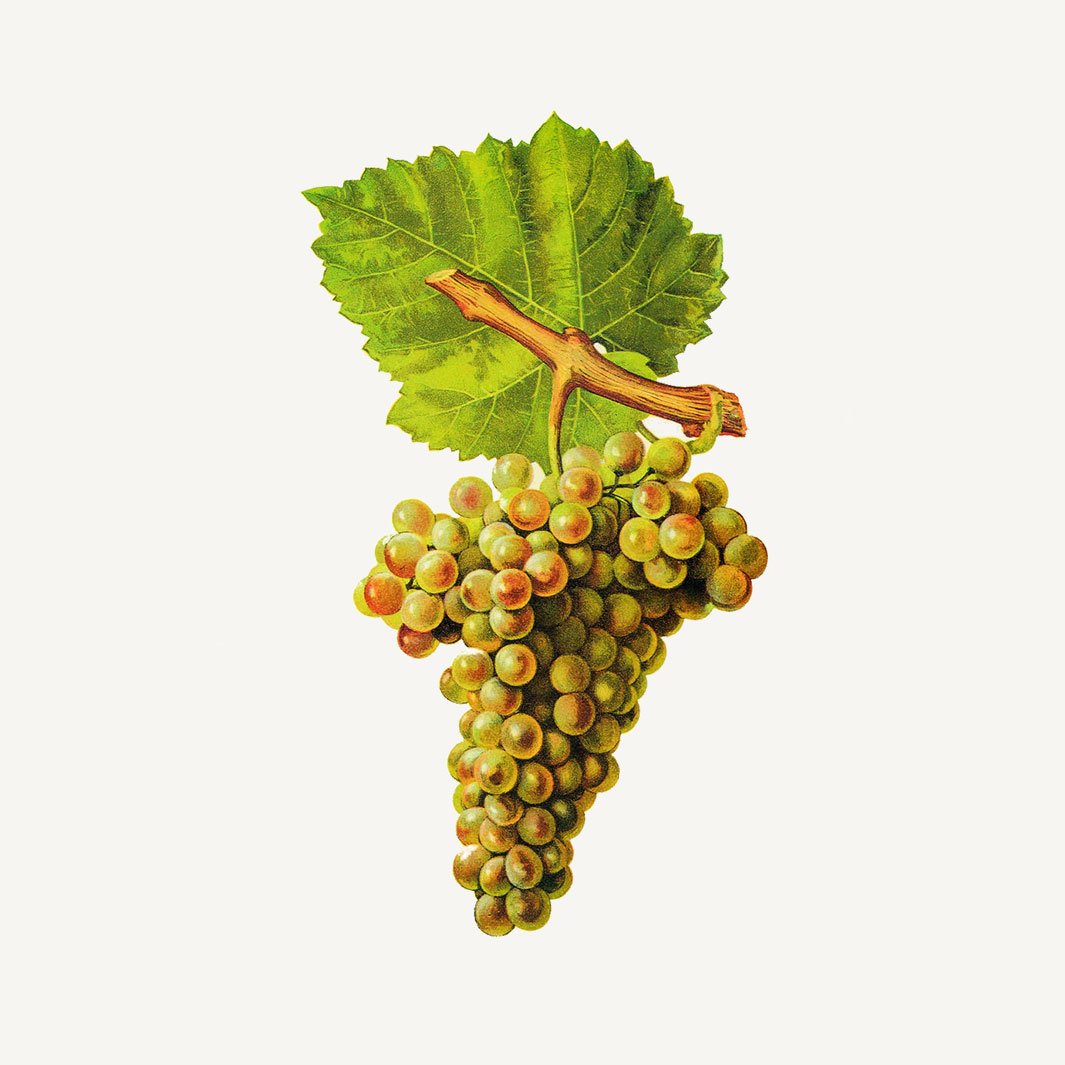 - Patented Bodyfit™ active ingredient that's proven to work to firm up the skin
- Dermatologically tested firming cream
- Formula containing 97% ingredients of natural origin
PROVEN EFFECTIVENESS:
Skin firmness: +14.8%*
Orange-peel effect: -17.4%**
95% of women said their skin was more moisturized ***
* Cutometric testing, 13 women, 28 days
** Assessed using the fringe projection technique
*** Clinical testing, 22 women, % of satisfaction after using for 21 days
This made in France firming cream illustrates our commitment to sustainable development:
MADE IN FRANCE
This firming cream body, packed full of the goodness of Provence, is inspired, created, manufactured and packaged using short circuits ensuring enhanced traceability.
LOCAL CROPS
As we strive for the highest standards and are deeply committed to protecting our natural Provencal heritage, we favour the use of organic active ingredients from Provence.
VEGAN FRIENDLY
This formula is totally free from ingredients of animal origin.
FRAGRANCES FROM GRASSE
All our fragrances are created by master perfumers in Grass, birthplace of the world's Fine Perfumery, where their perfume-related know-how has been listed as Intangible Cultural Heritage of Humanity by UNESCO. They are imagined focusing on exceptional natural raw materials and are exclusive to the brand.
ECODESIGN
This packaging, made from recycled plastic, is recyclable. Our goal is to reduce our waste products, reuse, and recycle for a more sustainable future.
Apply the firming body cream morning and night to dry clean skin. Use upward strokes until fully absorbed to encourage microcirculation. Its non-greasy sculpting gel-cream texture, with its fresh, vibrant, tangy scented notes that linger on the skin, ensures you can get dressed quickly after use. Use on its own or with the Ultra-Active Smoothing Oil.
Expert tip: for a more intense cooling and toning effect when applying, place the tube in the fridge before use.
AQUA (WATER) / VITIS VINIFERA (GRAPE) SEED OIL / GLYCERYL STEARATE SE / GLYCERIN / PARFUM (FRAGRANCE) / UNDECANE / STEARYL ALCOHOL / VITIS VINIFERA (GRAPE) FRUIT EXTRACT* / VITIS VINIFERA LEAF EXTRACT / GLAUCINE / TRIDECANE / SODIUM BENZOATE / SODIUM STEAROYL GLUTAMATE / CAPRYLYL GLYCOL / 1/2-HEXANEDIOL / XANTHAN GUM / O-CYMEN-5-OL / COCO-GLUCOSIDE / CITRIC ACID/ SODIUM HYDROXIDE / ALCOHOL / SODIUM CITRATE / POTASSIUM SORBATE / TOCOPHEROL/ BIOTIN / LINALOOL / CITRONELLOL. *Ingredient from organic origin.
GRAPE: floral and fruity A sparkling, fruity cocktail delicately mellowed with sensual white flowers.