Inside the product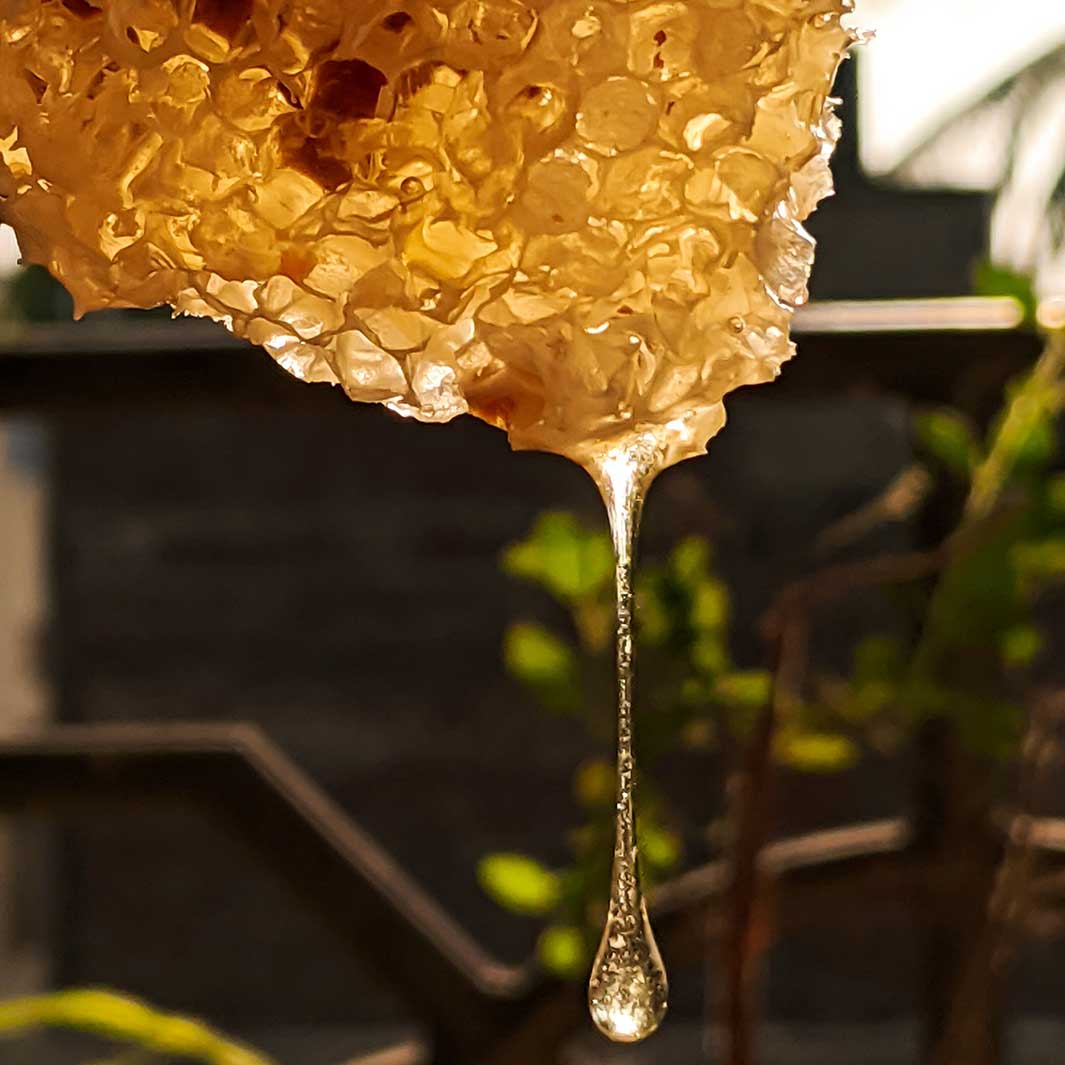 Regenerating Honey
ORGANIC HONEY EXTRACT FROM PROVENCE
Regenerating - Thanks to its high sugar content, honey retains water molecules in the cells, boosts moisturizing and stops skin feeling dry. Skin is better protected from external aggressors.
Honey is enriched with vitamins and minerals making it an exceptional active ingredient with nourishing and regenerating properties.
PROPOLIS
Purifying - Propolis is a resin that bees collect from buds and tree bark that acts as a shield to protect, cleanse and disinfect the hive. Its high flavanoid content gives it antiseptic, antibacterial and antioxidant properties that help gently cleanse and detoxify skin.
Active ingredient
SHEA BUTTER
Nourishing - All active ingredients in Panier des Sens products have been selected for their cosmetic quality and their Provence history.
One, however, stands out, given its distant origin and its universal benefits.
Shea is a natural active ingredient extracted from the shea nut, fruit of the shea tree, a wild tree endemic to West Africa: Butyrospermum Parkii. This exceptionally-hardy tree can live for up to three centuries!
From the nut, a very rich beige paste is extracted which is then processed into butter. Shea Butter is universally-reputed for its nourishing and protective properties.
As it's rich in vitamins A, D, E and F as well as fatty acid, it nourishes skin and helps it better defend itself from dehydration and external aggressors.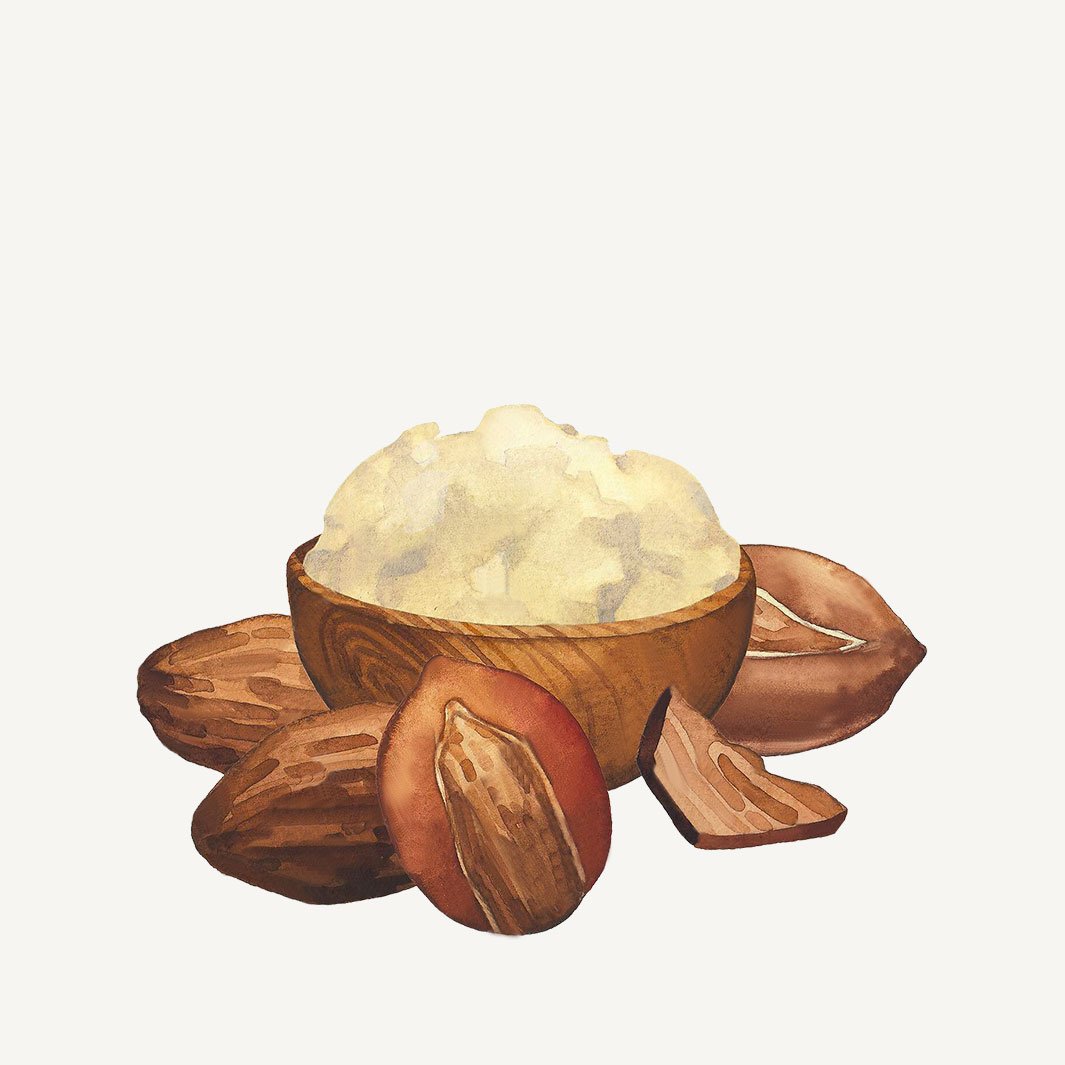 Protects and nourishes
Fine, melting texture, absorbed quickly
Perfumes delicately
2 sizes available: travel and at-home
Dermatologically tested
97% naturally-sourced ingredients formula
The INTEMPORALS collection illustrates PANIER DES SENS 's commitment to sustainable development:
MADE IN FRANCE
This treatment, packed full of the goodness of Provence, is inspired, created, manufactured and packaged using short circuits ensuring enhanced traceability.
LOCAL CROPS
As we strive for the highest standards and are deeply committed to protecting our natural Provencal heritage, we favour the use of organic active ingredients from Provence.
PERFUMES OF GRASSE
All our perfumes are created by master perfumers in Grasse, the cradle of the world's Haute Parfumerie, whose know-how related to perfume has been recognized by UNESCO as a Cultural and Intangible Heritage of Humanity. Designed around exceptional natural raw materials, they are exclusive to the brand.
ECO-CONCEPTION
This packaging is recyclable. Our goal is to reduce our waste products, reuse, and recycle for a more sustainable future.
Apply as often as required throughout the day.
AQUA (WATER) / BUTYROSPERMUM / PARKII (SHEA) BUTTER / CAPRYLIC / CAPRIC TRIGLYCERIDE / GLYCERIN / GLYCERYL STEARATE CITRATE / HELIANTHUS ANNUUS (SUNFLOWER) SEED OIL / VITIS VINIFERA (GRAPE) SEED OIL / SODIUM POLYACRYLATE / PARFUM (FRAGRANCE) / TALC / DICAPRYLYL CARBONATE / ALCOHOL / LEVULINIC ACID / SODIUM BENZOATE / SODIUM LEVULINATE / XANTHAN GUM / HONEY EXTRACT*/ CITRIC ACID / POLYGLYCERYL-3 CAPRATE / SORBITAN TRIOLEATE / PROPOLIS EXTRACT / TOCOPHERYL ACETATE / SODIUM HYDROXIDE / POTASSIUM SORBATE. *Ingredient from organic origin.
Deliciously-floral. Light yet deliciously-sweet creamy honey that mellows almond flowers and sandalwood.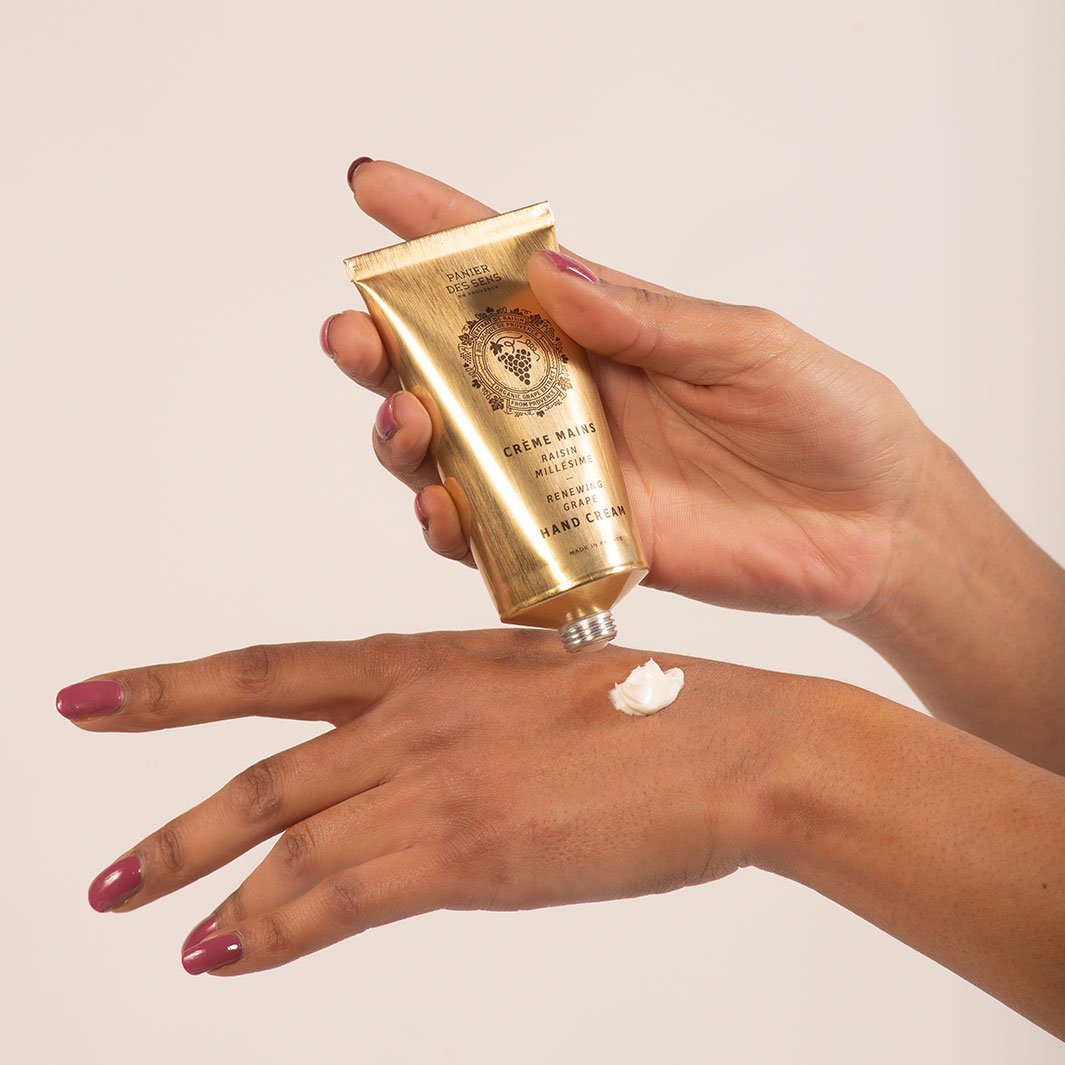 Regenerating Honey Hand Cream
I love all of your products!