Scented Candle – Verbena Vegan Candle 0,4 lb
Inside the product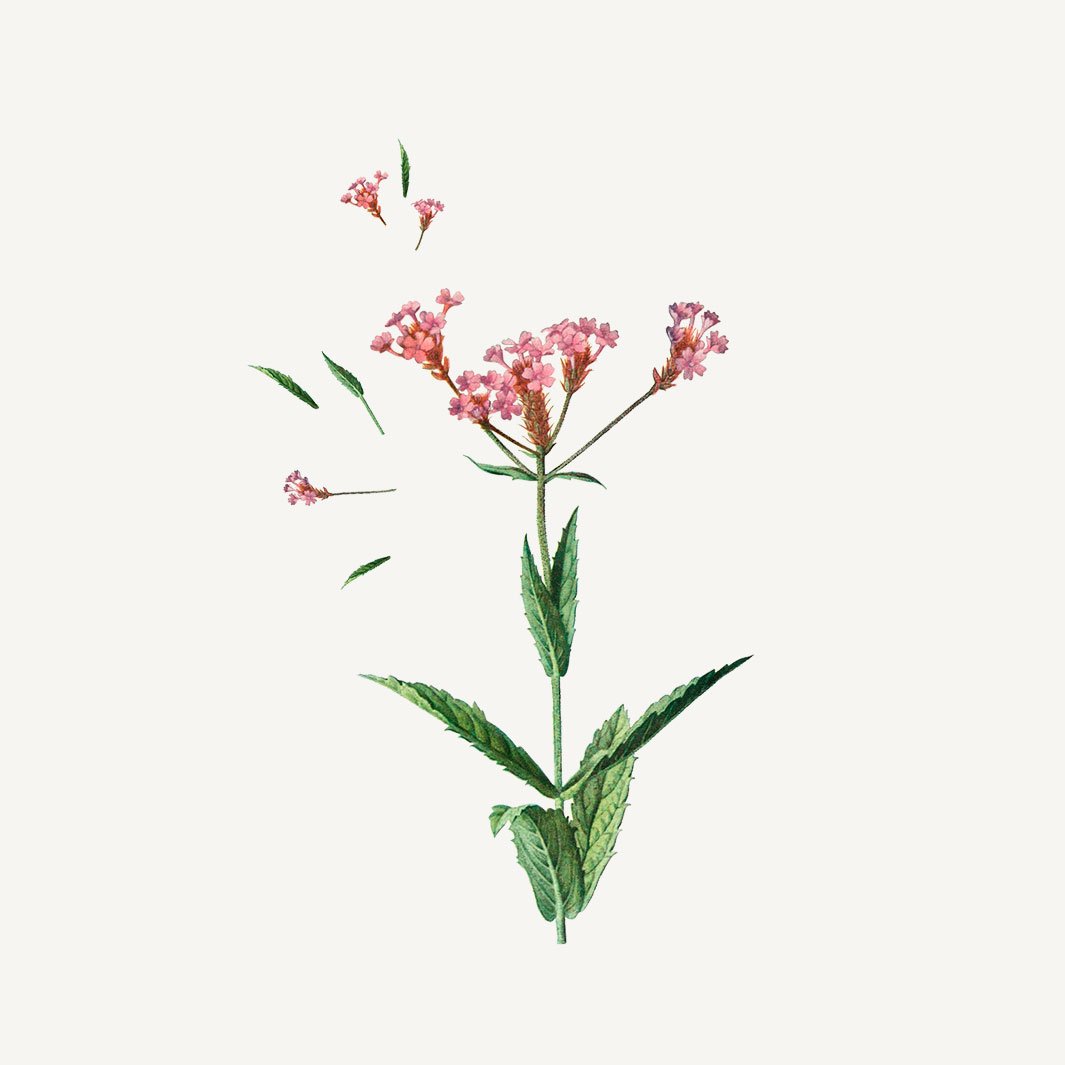 Relaxing Verbena fragrance
An essential dose of good mood, tonus and vitality, thanks to a Citrus fragrance and the action of plants.
Manufacturing
An exclusive traditional expertise. This scented candle will offer soft atmosphere in your home up to 55 hours. For a fragrant flicker true to the perfume concentrate, each vegan candle is made with a unique assembly of high-quality waxes.
100% cotton natural wick.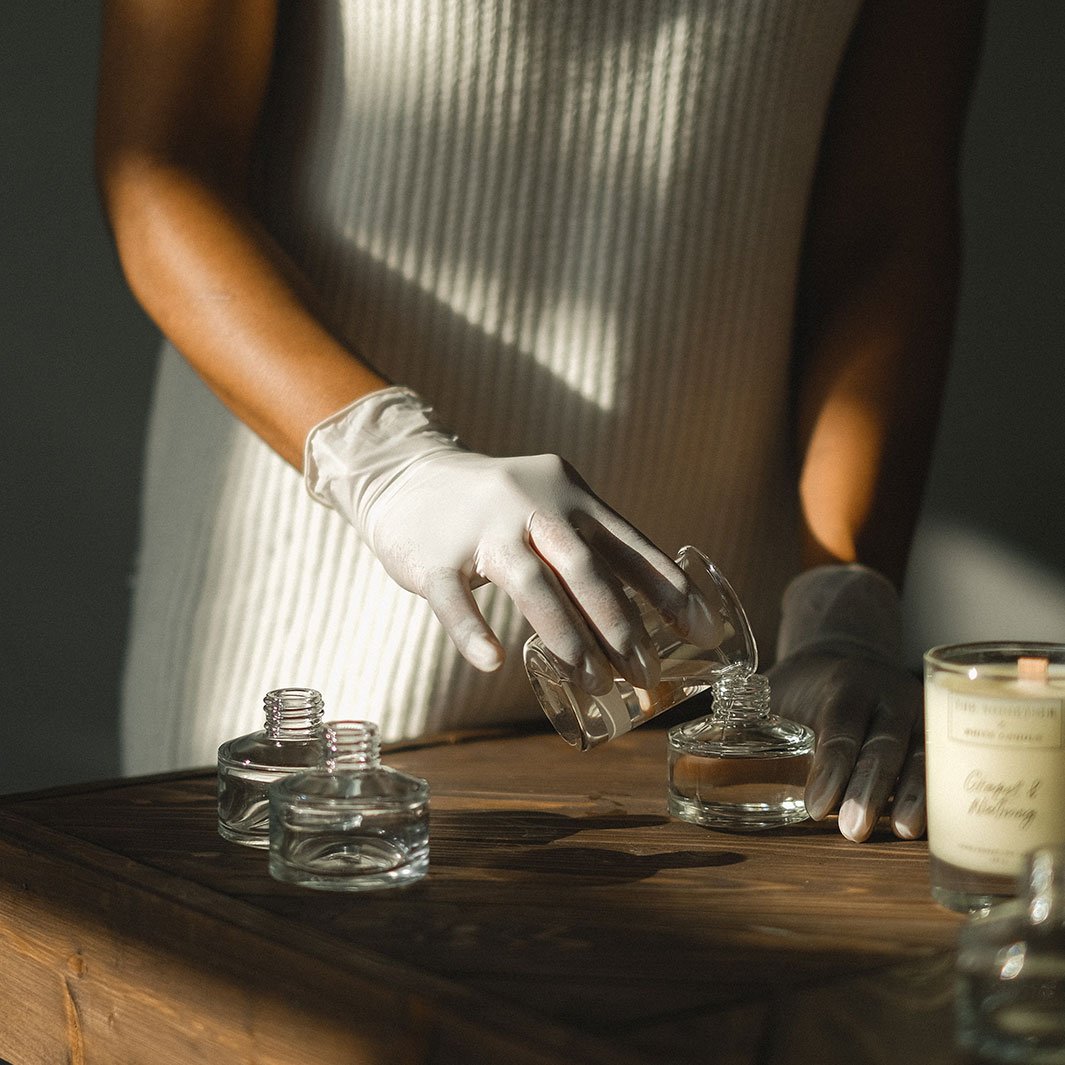 Feel the energy around you and enjoy its invigorating scent. The essential oil of Verbena is a real source of optimism, it helps to fight against stress and low morale.
VERBENA ESSENTIAL OIL
Verbena is a shrub that is typical of the Mediterranean basin. Rich in toning and harmonizing Verbena essentialoil, our formulas are dedicated to devitalized and tired skin – a vibrant, radiant scent to revive both body and mind !
This plant is a real paradox from nature. It presents different and complementary properties both energizing and relaxing, that help to empower this candle scent all along its lifetime.
GRASSE PERFUMES
The perfume of this luxury scented candle is created by master perfumers from Grasse, the cradle of high perfumery and UNESCO world heritage site. Created around exceptional raw materials, they are exclusive to our brand making our fragrances some of the best candle scents in the market.

VEGAN FRIENDLY
Our formulations do not contain any ingredients of animal origin, and exclude all animal testing.
ECO-DESIGN
Reduced to a minimum, our packaging is entirely recyclable. Devoted to a more sustainable future, our objective is to always reduce, reuse, and recycle waste. Its box and reinforced base are made from paper. Its glass can be reused—give it a second life!
INITIATION TO ESSENTIAL OILS AND AROMATHERAPY This Verbena scented candle, which embodies beauty and well-being, reaps its wealth from the heart of plants thanks to essential oils and gently initiates you in the science of aromatherapy. Enhanced by master perfumers from Grasse, our essential oils are selected for their fragrance and their benefits.
HOW TO USE THIS SCENTED CANDLE
First tip: place the candle on a heat-resistant surface. Make sure the wick is straight before lighting it with a lighter or a match.
With every use, let the candle burn for at least 3 to 4 hours, until all the vegetable wax on the surface has become liquid. This will prevent your candle from collapsing and forming a sinkhole around the wick.
The wick should never be left to burn against the edge of the candle; always check that the wick is straight and centred before snuffing it out. This will help the candle wax melt evenly.
EXTINGUISHING A CANDLE
Simply dip the lit wick into the liquid wax. This will immediately snuff your candle out, without any smoke or smell. Be sure to straighten out the wick.
WHY SHOULD A CANDLEWICK BE TRIMMED?
Before each use, trim 5 mm from the wick to encourage an optimal burn. If the wick is too tall, the flame may generate black smoke.
WILL THE CANDLE'S GLASS CONTAINER GET HOT?
Like any combustion-producing candle, the glass container will get hot after several hours of use. There is no risk for the surface or piece of furniture on which your scented candle is placed. We do recommend waiting for the candle to cool before moving it and keeping it out of the reach of children and pets.
HEXYL CINNAMAL / CYMBOPOGON NARDUS OIL / CITRUS LEMON PEEL OIL / EUCALYPTOL / CITRAL / GERANIOL / CITRONELLOL / CITRONELLAL.
May produce an allergic reaction. Harmful to aquatic life with long-lasting effects.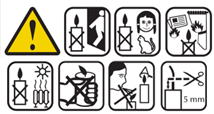 PRECAUTIONARY ADVICE
Dispose of contents/container in an appropriate location. If medical advice is needed, have product container or label at hand. Keep out of the reach of children Read label before use.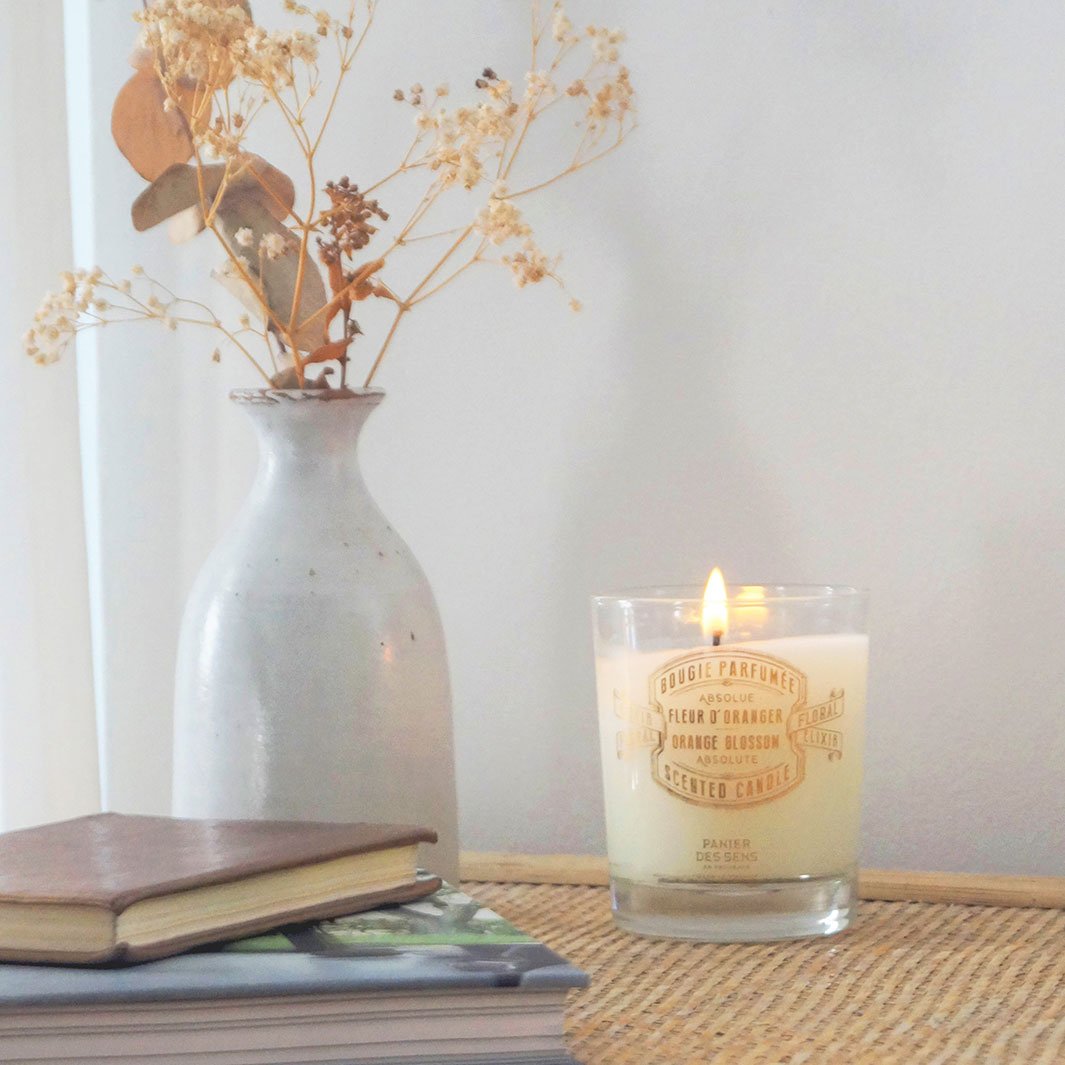 Verbena Candle
The packaging is beautiful and would make a nice gift, the scent of the candle is fresh and delightful.