Inside the product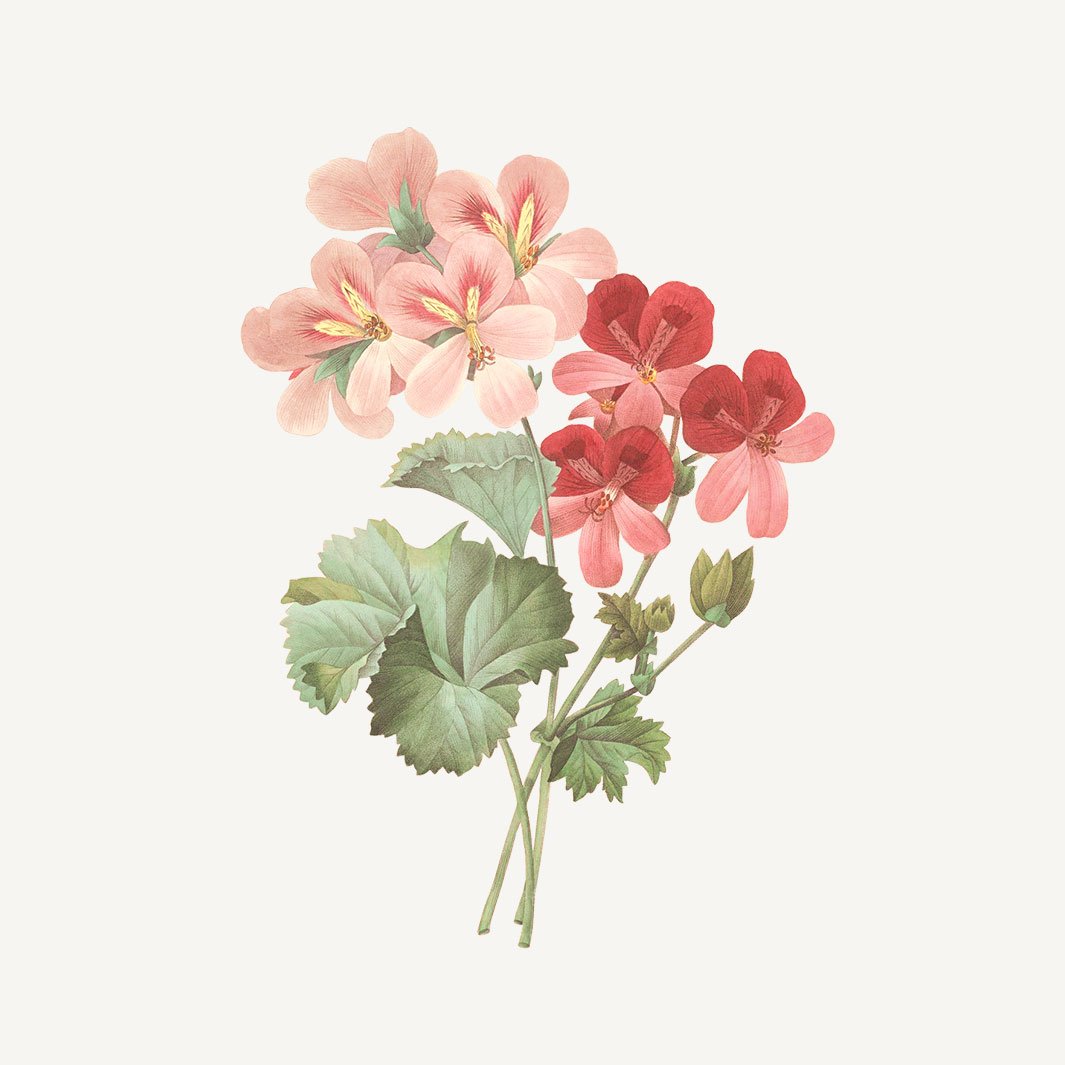 Rose Geranium fragrance
The leaf of this Mediterranean flower joyfully expresses light and luminous top notes. Rose Geranium absolute harmonizes with the delicate freshness of Rose and Peony notes, sublimated on a background of enticing and bewitching hints of white Musk.
Manufacturing
An exclusive traditional expertise. This scented candle will offer soft atmosphere in your home up to 45 hours. For a fragrant flicker true to the perfume concentrate, each vegan candle is made with a unique assembly of high-quality waxes.
100% cotton natural wick.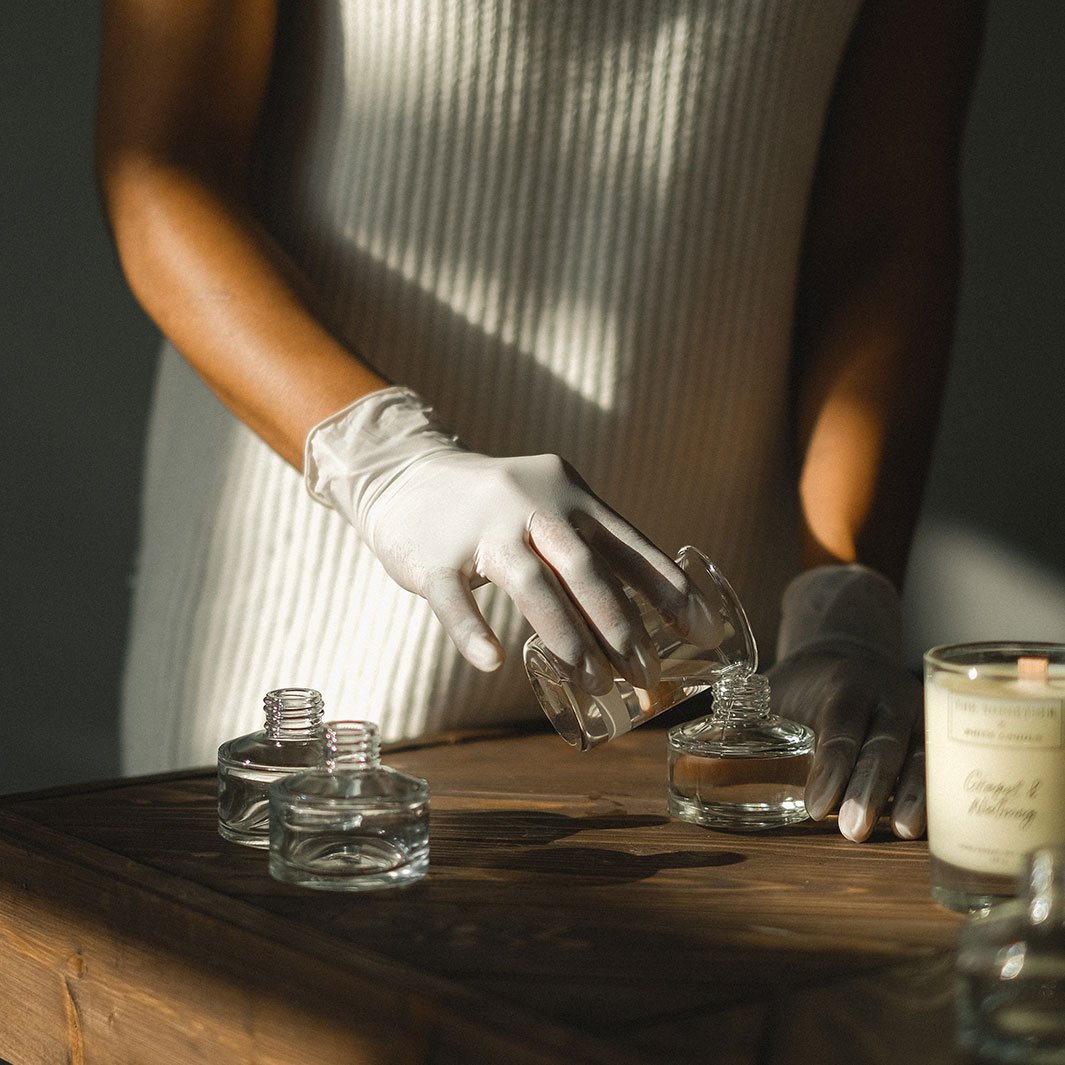 Let yourself be carried away in a sensory adventure revealed by floral notes that are both raw and refined.
ROSE GERANIUM ABSOLUTE
Used in perfumery, for its unique aromatic properties, the Pelargonium Graveolens is particularly delicate, both sweet and strong, very similar to that of Rose, yet distinctive thanks to its light, green and citrus notes.
A land of flowers overlooking the Côte d'Azur, Grasse is recognized as the world capital of perfumery for the quality of its essences and creations. Panier des Sens celebrates the Grasse perfumery and its traditional skills, with its collection based on Absolute perfumes. Genuine high-end perfumery gem, an Absolute is the most precious oil of the vegetal raw material. Absolutes are highly concentrated fragrant natural vegetal extracts, which make it a real aromatic treasure. At the heart of our Absolute formulas, the emblematic raw material of Provence, Olive oil helps to protect, nourish and repair the most sensitive skins. Thanks to this unique know-how, we produce some of the best candle scents on the market.
HOW TO USE OUR SCENTED CANDLES
First tip: place the scented candle on a heat-resistant surface. Make sure the wick is straight before lighting it with a lighter or a match.
With every use, let the candle burn for at least 3 to 4 hours, until all the vegetable wax on the surface has become liquid. This will prevent your candle from collapsing and forming a sinkhole around the wick.
The wick should never be left to burn against the edge of the scented candle; always check that the wick is straight and centred before snuffing it out. This will help the candle wax melt evenly.
EXTINGUISHING THIS SCENTED CANDLE
Simply dip the lit wick into the liquid wax. This will immediately snuff your candle out, without any smoke or smell. Be sure to straighten out the wick.
WHY SHOULD A CANDLEWICK BE TRIMMED?
Before each use, trim 5 mm from the wick to encourage an optimal burn. If the wick is too tall, the flame may generate black smoke.
WILL THE CANDLE'S GLASS CONTAINER GET HOT?
Like any combustion-producing candle, the glass container will get hot after several hours of use. There is no risk for the surface or piece of furniture on which your scented candle is placed. We do recommend waiting for the candle to cool before moving it and keeping it out of the reach of children and pets.
CONTIENT: CITRONELLOL / ALPHA-ISOMETHYL IONONE / GERANIOL / 7-HYDROXYCITRONELLAL / BENZENEPROPANAL / ALPHA-METHYL-4-(1-METHYLETHYL) / SALICYLATE DE BENZYLE.
May produce an allergic reaction. Harmful to aquatic life with long-lasting effects.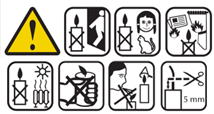 PRECAUTIONARY ADVICE
Dispose of contents/container in an appropriate location. If medical advice is needed, have product container or label at hand. Keep out of the reach of children Read label before use.