Inside the product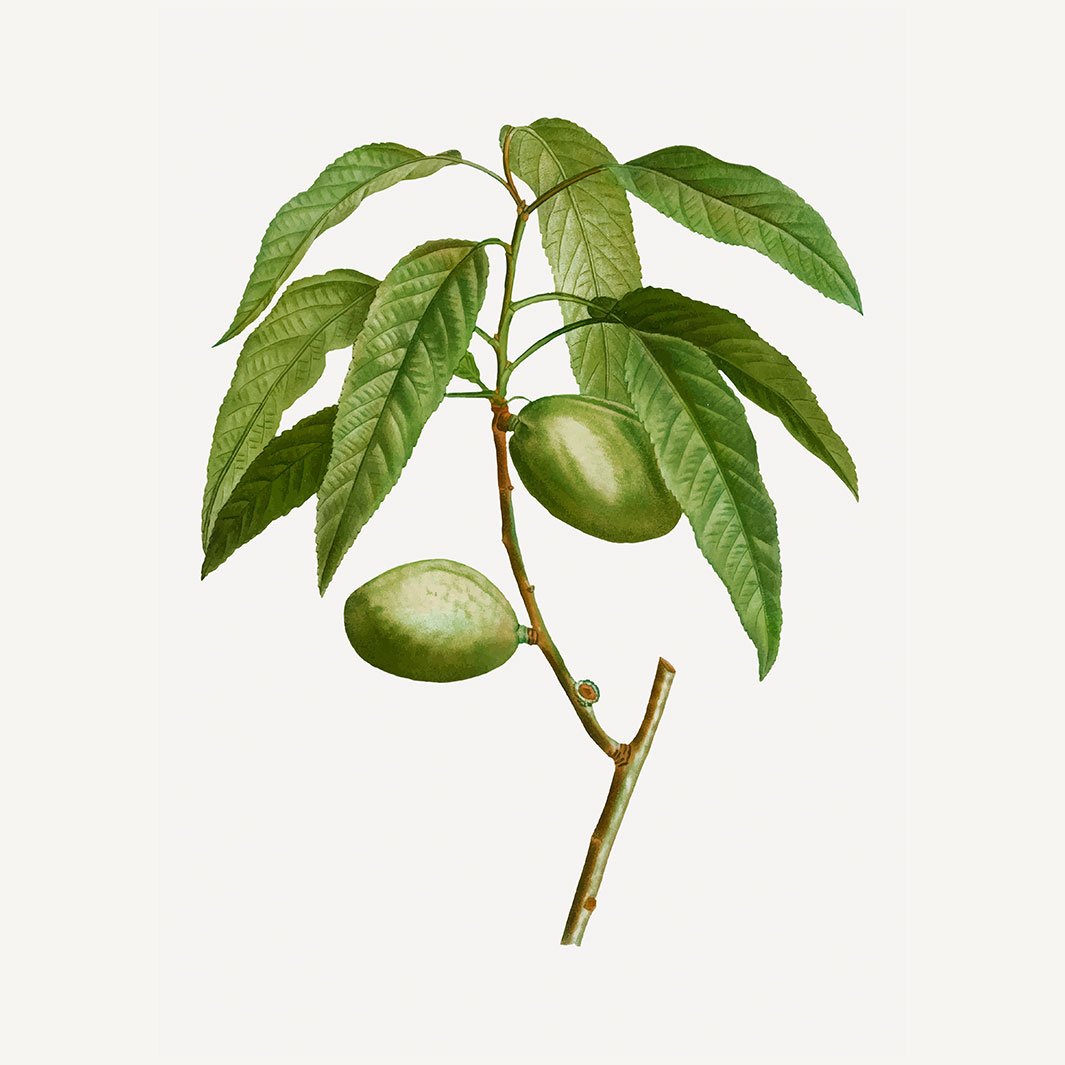 Soothing Almond
EXTRACT OF ORGANIC SWEET ALMOND FROM PROVENCE
Soothing
The ever-so soft, ever-so gourmand almond, covered with a soft green velvety coat, has been used for its cosmetic properties since ancient times. It's high in vitamins and unsaturated fatty acids and renowned for soothing skin, keeping it soft and protecting its hydrolipidic film.
SWEET ALMOND OIL
Softening
Sweet almond oil, rich in oleic acid and linoleic acid that are naturally present in our skin, nourishes and protects skin. Thanks to its composition rich in saturated fatty acids and oleic acid, sweet almond oil softens the skin and protects it from drying out, giving it a velvety feel.
Active ingredient
SHEA BUTTER
Nourishing
All active ingredients in Panier des Sens products have been selected for their cosmetic quality and their Provence history. One, however, stands out, given its distant origin and its universal benefits.
Shea is a natural active ingredient extracted from the shea nut, fruit of the shea tree, a wild tree endemic to West Africa: Butyrospermum Parkii. This exceptionally-hardy tree can live for up to three centuries! A very rich beige-coloured paste is extracted from the nut and is then worked into butter.
Shea butter is universally-reputed for its nourishing and protective properties.
As it's rich in vitamins A, D, E and F as well as fatty acid, it nourishes skin and helps it better defend itself from dehydration and external aggressors.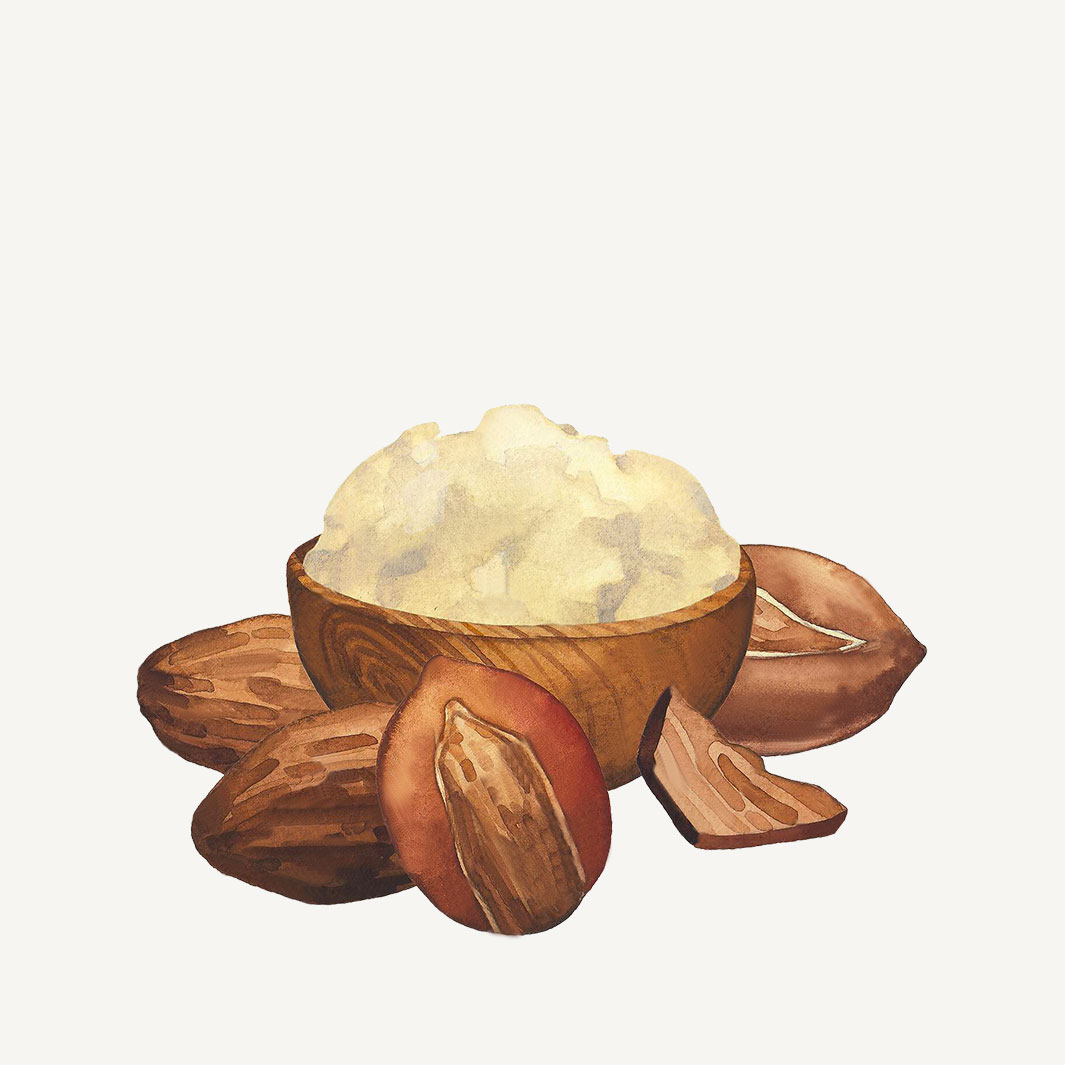 - Dermatologically tested
- Formula containing 99% ingredients of natural origin.
- Rich in shea butter and organic almond, this body butter is one of the best body butter for dry skin.
PROVEN EFFECTIVENESS*:
Your skin is moisturized: 100%
Long-lasting moisturizing: 90%
Your skin is soothed: 90%
Your skin is nourished: 90%
*Clinical testing, 11 volunteers, % of satisfaction after using for 21 days
This body butter for dry skin illustrates our commitment to sustainable development:
MADE IN FRANCE
This ultra-rich body cream, packed full of the goodness of Provence, is inspired, created, manufactured and packaged using short circuits ensuring enhanced traceability.
LOCAL CROPS
As we strive for the highest standards and are deeply committed to protecting our natural Provencal heritage, we favour the use of organic active ingredients from Provence.
VEGAN FRIENDLY
This body cream is totally free from ingredients of animal origin.
FRAGRANCES FROM GRASSE
All our fragrances are created by master perfumers in Grasse, birthplace of the world's Fine Perfumery, where their perfume-related know-how has been listed as Intangible Cultural Heritage of Humanity by UNESCO. They are imagined focusing on exceptional natural raw materials and are exclusive to the brand giving this perfumed body cream its unique and gourmet Almond scent.
ECODESIGN
This jar, made from 100% recycled plastic, is recyclable and protected by a case in cardboard, which is also recyclable, sourced from sustainably managed (FSC) forests. Our goal is to reduce our waste products, reuse, and recycle for a more sustainable future.
Apply the ultra-rich body butter on a daily basis all over the body particularly on dehydrated areas. The velvety texture of this moisturizing body cream, free from any shiny after-feel, leaves a delicate floral fragrance on the skin of freshly-harvested almonds. For dry skin, we recommend to gently pat the skin dry with a towel and then apply this body butter directly after the shower.
AQUA (WATER) / CAPRYLIC-CAPRIC TRIGLYCERIDE / GLYCERIN / C10-18 TRIGLYCERIDES / BUTYROSPERMUM PARKII (SHEA) BUTTER / CETEARYL ALCOHOL / GLYCERYL STEARATE CITRATE / PRUNUS AMYGDALUS DULCIS (SWEET ALMOND) OIL / OLUS OIL (VEGETABLE OIL) / GLYCERYL STEARATE / MYRISTYL MYRISTATE / DICAPRYLYL ETHER / OCTYLDODECANOL / PARFUM (FRAGRANCE) / PENTYLENE GLYCOL / PRUNUS AMYGDALUS DULCIS (SWEET ALMOND) FRUIT EXTRACT* / CANDELILLA CERA (EUPHORBIA CERIFERA (CANDELILLA) WAX) / GLYCERYL CAPRYLATE / HYDROGENATED VEGETABLE OIL / SODIUM STEAROYL GLUTAMATE / XANTHAN GUM / SODIUM BENZOATE / LIMONENE / CITRIC ACID / POTASSIUM SORBATE / TOCOPHEROL. *Ingredient from organic origin.
ALMOND: Deliciously-floral Almond's subtle power in two fresh and bitter variations, an ever-so delicate, delicious fragrance to delight in.